PTE Training (Pearson Test Of English)
The Pearson's Test of English (PTE) is an English language proficiency test that is similar to IELTS and TOEFL. Similar to these tests, the PTE is used to evaluate the communication skill of a non-native speaker in English and can help universities determine whether a student can understand the course material if it is taught entirely in English. The PTE is also accepted as a benchmark for English proficiency by countries as a part of their immigration program.
Features of PTE
1.The PTE is generally taken by people whose first language is not English in order to study in or immigrate to English-speaking countries.
2.The scores of the PTE exam are accepted as criteria for admission to many universities across the world.
3.Many of the top-ranked universities such as Harvard, Yale, and INSEAD accept PTE scores as criteria for granting admissions.
4.Candidates should be at least 16 years old in order to attempt the PTE
5.Candidates less than 18 years of age need to provide proof of parent's consent
Versions of PTE test
The PTE has two versions – the PTE academic and PTE general
1.The PTE academic is specially designed for students who plan to study in an under graduation or post-graduation program where the medium of instruction will be in English
2.PTE generally gauges an immigrant's ability to communicate easily in English and assimilate into an English-speaking society.
Sections For PTE Academic
1.PTE academic is of three-hour duration.
2.It tests the candidates for their listening, reading, speaking, and writing skills
3.The candidates are required to listen to questions or read them from a printout and answer them accordingly
4.The PTE academic test consists of 20 different questions which are spread among the three major sections.
5.The questions can be in the form of analytical interpretation, multiple-choice questions or essay prompts
Sections For PTE General
1.The PTE general test typically comprises two sections, writing and speaking.
2.The written test is used to gauge the listening, reading, and writing skills of the candidate
3.The speaking test is used to assess the proficiency of the candidate in speaking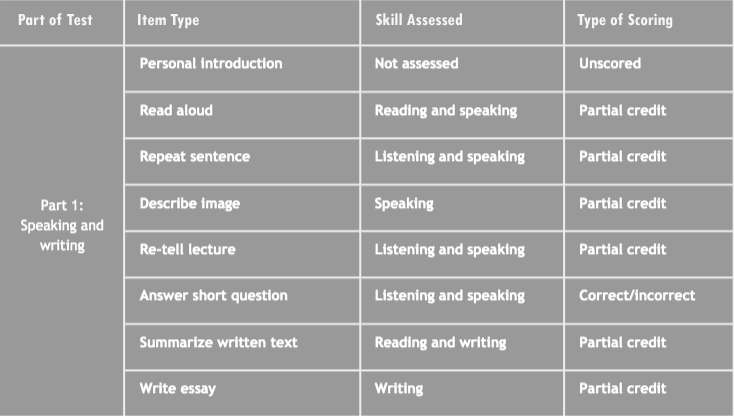 Test results for PTE
1.The test results are generally declared within five working days of the date of taking the test
2.The scores for PTE Academic are valid for a period of two years from the test date once the validity period expires, the PTE score will be taken off the site and cannot be seen any longer.
3.The scores for PTE General are valid forever and do not have any expiry dates
4.There is no passing mark for PTE academics and universities are allowed to use their own discretion to set scores as a threshold for admission.
5.No minimum PTE is benchmarked for PTE general and countries set their own benchmarks when evaluating candidates for immigration.
How Renascence Global can help you in PTE Exam Preparation
1.We provide dedicated PTE exam preparation by expert faculty and the latest study aids.
2.Personalized interest in each student with customized lesson plans
3.All PTE classes will be held in the state of the art tech-enabled classrooms
4.Huge number of mock tests will be provided as a part of PTE training. These tests will be conducted in conditions that simulate the actual test as closely as possible.
5.You will be provided with personalized and detailed feedback on your test results and will be suggested tips for PTE scoring better.
FAQ's
Q). When can I retake the PTE test?
A). You can retake the PTE whenever you want and as many times as you want. The only stipulation is that you need to receive the scores of the test you have already given before. Our expert coaching team can help you improve your scores should you think of taking the test for a second time.